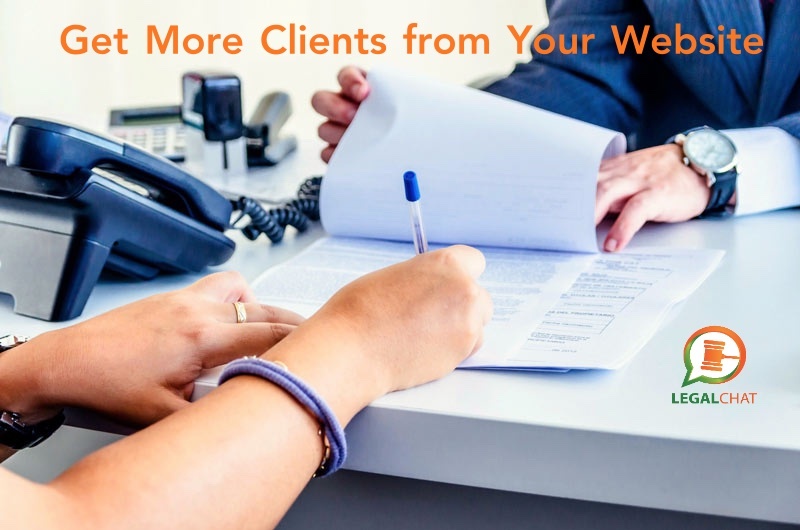 The hard truth about doing business online is that people have very short attention spans. When someone contacts you through your law firm's website and you don't respond quickly, you will likely lose that potential client.
Live chat software and managed chat support services from LegalChat can help overcome that.
Start The Conversation with Live Chat
Your firm's phone number is on your website. You probably also have contact forms. Unfortunately, very few people actually use those. Studies have shown when people fill out an online web form, you have about 10 minutes to respond before they move on to a competitor. That is why you need the proactive engagement of live chat to make it as easy as possible to open up a dialogue with potential clients right away.
LegalChat not only provides another way for prospects to talk to your law firm and become clients, it reaches out to potential clients before they leave your website.
No Time For That? Managed Chat is the Solution!
With our managed live chat support service, LegalChat team members take care of the chat sessions, greeting visitors to your website and giving them a chance to explain the basics of their legal situation.
That means you don't need to someone from your office to be dedicated to live chat full-time. Our chat operators are available 24 hours a day, 7 days a week.
The people who answer the chat requests gather answers from prospective clients on general questions about their case, and collect contact information. They assure potential clients that your law firm will follow up as soon as possible. The chat operators then forward summaries of the conversations to your firm.
Will Your Law Firm Get Qualified Prospects?
LegalChat only forwards qualified leads. If the person in the chat has an issue that is not to your law firm's practice areas, or otherwise does not meet your firm's criteria for a relevant lead, we won't waste your time with it.
Establish Rapport
LegalChat can help prevent clients from searching for other law firms. Once they have had a chat conversation with your firm, potential clients are more likely to feel like they have been heard and found the help they need. They've already taken the first step, and have been given the next steps, such as being connected with your intake staff.
Get Started
Call us at  1-800-610-0684, or chat with us here on our website to learn how LegalChat.com can help your law firm!